TURKISH STEEL
INDUSTRY'S KEY FACTS AND FIGURES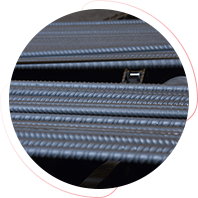 World's 2nd Largest
Rebar Exporter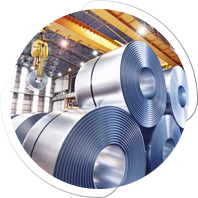 World's 8th Largest
Steel Producer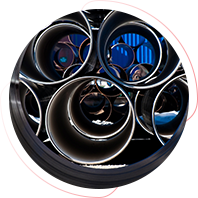 World's 6th
Biggest Steel Exporter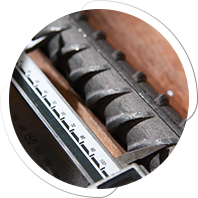 Europe's 2nd
Largest Steel Producer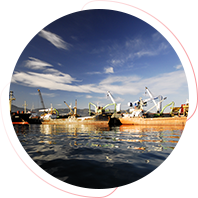 Exports to
193 Countries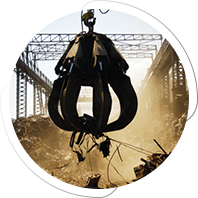 World's Largest Importer
of Scrap Metal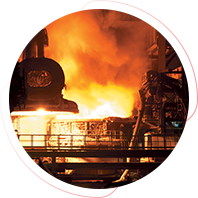 69% of Steel Production
From Steel Scrap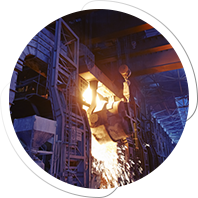 37.3 Million Tons
Crude Steel Production
WHY
TURKISH STEEL

PRODUCTION
CAPACITY
Proven to meet growing demand in the future-Turkey is the 8th largest crude steel producer in the world

PROXIMITY
TO MARKETS
Turkey's position at the Aegean Region and proximity to key industrial markets means it can respond to demand quickly and on time

MODERN
INFRASTRUCTURE
Consolidated investments have provided Turkey a world-class infrastructure which enables the country to deliver its products faster

COMPETITIVE
PRICING
Investments in technology provide state of the art production facilities and new production technologies mean that Turkey can offer quality products at consistently competitive prices

EXPERIENCED &
SKILLED WORKFORCE
Excellent standarts of training and education ensure an expert workforce for highest production standarts

LATEST
TECHNOLOGIES
Production techniques integrate world standart technological practices.

CONTINUED
INVESTMENTS
Turkey continues to invest in upgrading, enhancing and impoving production methods and innovative products.

GREENER
STEEL
The industry is committed to meet all global and local environmental standards without any recourse to state subsidies. Because 69% of Turkish Steel production is carried out by electric arc furnaces, the average Co2 emission for producing 1 ton of crude steel in Turkey is 0.69 tons. This compares favorably with the global average of 1.5 tons.